Find Motivated Sellers and Buy Properties for Up To 50% Off!
Buy Privately, Build Your Portfolio, and Increase Your Profits!
Date: December 14, 2019 – Location: Carruther's Creek Golf and Country Club, Ajax, Ontario (9am-5pm)

Strategies and Systems that Work in the Current Market! ♦ Money Back Gaurentee!
LESS THAN 20 SPOTS LEFT
Have you ever wanted to purchase an investment property that was $100,000+ less than market value?
Are you not sure how to approach a seller privately in order to structure a deal, so that a flip works?
Would you like to increase your return on investment, by using a simple strategy, that has been proven to work?
Aaron Moore has been investing in Real Estate for the last decade. He has bought and wholesaled (assigned to another buyer for a hefty fee – sometimes over $30,000) over a hundred properties. Aaron's house buying system has grown his portfolio to over $10,000,000 without the need for joint venture partners. He has used his system to find, renovate and flip properties. Aaron's best flip to date earned him over $180,000. This highly specialized training is for experienced investors who want to grow their portfolio, and beginning investors in order to understand all the marketing strategies that are available. Use these alternate buying strategies to quickly build your portfolio.
Quentin D'Souza has been investing for over 15 years and left his profession as a teacher when he was 40 to work in his investment business full time.  90% of the purchases he has done are through private sales.  His latest off-market deals were a 12 unit and 9 unit apartment building in Oshawa.  Quentin's strategy of purchasing properties with equity have helped him to flip properties and use the buy, fix, refinance, rent strategy with little of his own cash to grow a real estate portfolio in excess of $20,000,000.
· Stra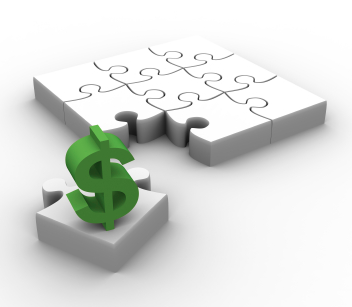 tegies for marketing specifically for off market properties
· Strategies for negotiating like a pro with sellers, lenders and contractors
· Strategies for crunching the numbers and evaluating deals to create high profit margins
· Strategies for dealing with difficult sellers and difficult situations.
· Strategies for dealing with title issues, liens, judgements, and evictions from lenders
· Learn the terms and clauses that make you money when buying a house
· When the Banks Say "No" to funding your deal, how you can still get the deal done!
Get real tips that work in Ontario!
The Purpose of this Education
The purpose of this workshop is to give you an in-depth understanding of how to find off-market properties. You will learn how to identify great deals and make money when you buy. Get all the strategies, techniques, and materials that you need in order to use this yourself. By attending this workshop you will be finding out what really works and what doesn't. You will be able to leverage marketing strategies in your own market.
Who Should Attend?
IF YOU CURRENTLY INVEST IN REAL ESTATE OR PLAN TO, this is one of the most important courses you will attend.
Investors who want to grow their portfolio but do not have the money for downpayments
Learn advanced strategies from experts who are currently using these strategies
Investors who want to be able to create a deal flow of great investments
What You Will Learn
How to market to find private deals in any market (despite what some people will tell you)
Learn to determine the right purchase price
Learn to use the right techniques that will help you to create equity when you purchase
Learn how to target the right properties and the seller's that will give you the best deals
Know how to avoid the pitfalls of dealing with private sellers
Learn to sell properties quickly and earn huge assignment fees
Instructor Profile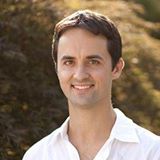 Aaron Moore is a multi-award winning real estate investor. He is best known for having one of the most established house buying businesses in the Greater Toronto Area. Aaron offers home owners an easy and convenient way to sell. It's a niche market, but there are plenty of home owners who are thankful to have an option to escape their stressful situation. Using a mix of wholesaling, fix & flips and long term holds Aaron has built a successful full-time real estate business.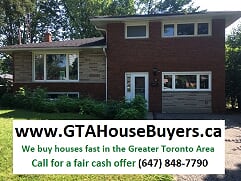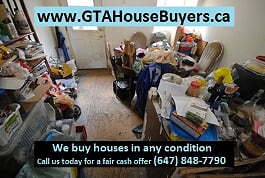 Instructor Profile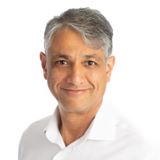 Quentin D'Souza is a highly respected award winning Real Estate Investor in the Ontario Real Estate Investing community. He has worked with and mentored thousands of Real Estate Investors through the Durham Real Estate Investor Club over the last 11 years. Quentin manages a large real estate portfolio, while still having a very full life outside of real estate. Quentin has been profiled in Canadian Real Estate Wealth magazine and a number of real estate books. He is the author of "The Property Management Toolbox: A How-To Guide for Ontario Real Estate Investors and Landlords" and Co-Author of "The Ultimate Wealth Strategy: Your Complete Guide to Buying, Fixing, Refinancing, and Renting Real Estate."
And get over $1500 with the bonuses below!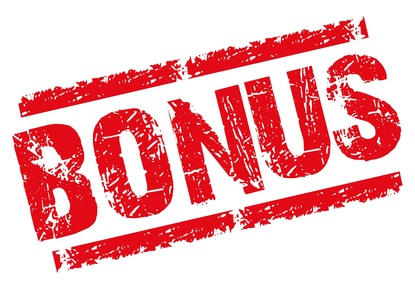 1. This workshop includes specific agreements, clauses, cover letters, and documentation that you need in order to successfully implement this strategy. ($1500)
2. Specific templates used currently in Aaron's House Buying system that have helped hime to purchase 3-4 off market properties each month ($397)
Investment and Details
I'm not sure if I will ever run this one day workshop or make this offer again. So to ensure quality, focused education this exciting training opportunity has a limited seating capacity.
Cost: $997 until December 14!
Date of Event: December 14, 2019 (If your plans somehow change, you can receive a full refund until December 7, 2019.)
Location: Carruther's Creek Golf and Country Club, Ajax, Ontario Coffee/Tea and light refreshments will be available throughout the day.
Registration and payments can be made through Paypal and Credit Card. If you would like to pay by email money transfer or need to make other payment arrangements please contact info@durhamrei.ca

If by the half way mark of the course you don't think this is worth every penny and more, just talk to us quietly, return the resources, and we'll refund your course costs instantly! No questions asked.